Class of 1970
Wichita

High School

West - Home of the Pioneers
Spotlight on Music
Spotlight on Music
Some of Our Talented Muscians
Know of More? Let us know and we'll share their stories.
Mike Witherspoon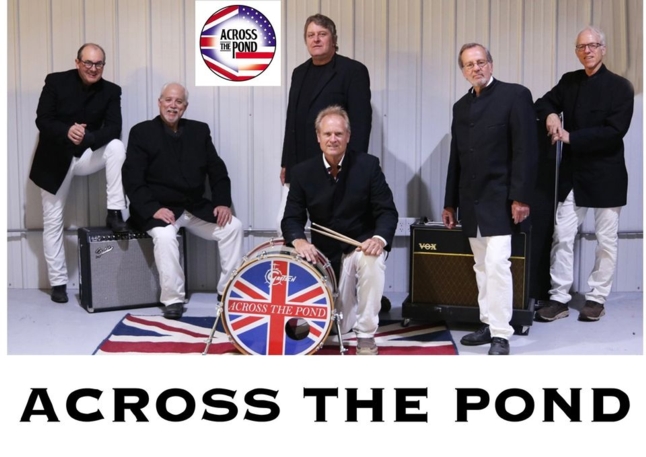 "Though self-promotion always makes me anxious, the anxiety can be overcome by the pride that so easily besets most of us; so, I have been in several gigging cover bands through the years: As a young teen, "The Awakening" played out at local TARPs and school dances from 1966 to 1968. We played popular rock from Paul Revere to Jimi Hendrix. Band members were Curt Miller, Craig Senn, and Gary Douglass from the west side and George Mueller (North High) and Brian Dick (South High). George and Brian went on to professional careers as musicians. Both were much more talented than the rest of us."
"From 1975 to 1977, I played in a bluegrass trio — The Quicksand Band — with Craig Senn and Greg Meissen (who became a faculty fixture in WSU's psychology department). Our last gig was at The Rusty Spur and the crowd was a little too out of control."
"In 1978-79, the only band I was ever in that played original music included me as their bass player. That band was named Harbor — "water music with a beat." Brothers Rich and Mark Horton (McPherson boys) wrote and fronted that show. We played The Foundry, The Spot, and other hot spots. The band broke up abruptly when Rich left town and went on to make a living in Portland with his music. Harbor was the most creative group I have ever been associated with. Frankly, I wish they had come along later in my life. I was not nearly up to speed with their musical understanding."
"I didn't play again until 2007 with a local blues band PorterHouse. Guitarist Donnie Baker, who grew up listening to Kansas in Topeka garage rehearsals, was the leader. That broke up in 2010, the year I was fortunate enough to get an audition with a fledgling band covering the British Invasion, 1964 to 1974. Across the Pond is still playing out 12 years later, even surviving the deaths of two local keyboard greats, Gerald Graves and Steve Tankersley. Current members of ATP are longstanding Wichita rockers Jon Weaver, Al Lang, Jay Cape, Jim Beebe, Joe Sauer, and myself."
"Finding a voluntary association— especially a band of musicians! — who can stay together so many years is a precious find."
Scott Wiggins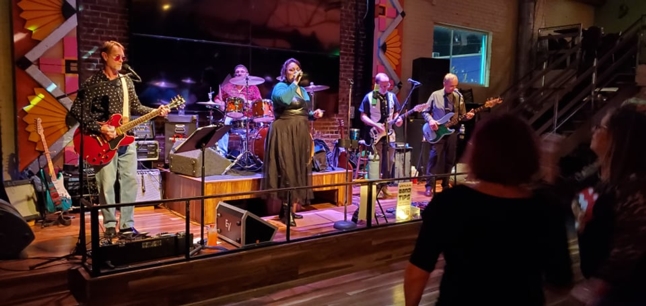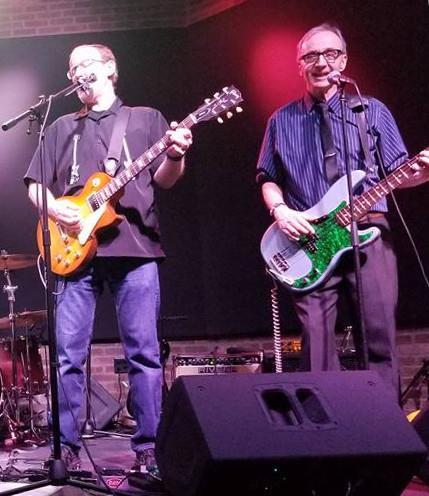 "When I retired from the Air Force and moved back to Wichita, I bought a banjo and after three years of intense practicing I started going to Bluegrass jams and got a gig playing in a Crown Uptown show. I played banjo around town and in some small bands for years but got bored with it and when Mike Witherspoon suggested playing rock and roll I decided to go in that direction."
"I'm the only original member of the classic rock band Stimulus. It all started when I went to a class reunion and saw Mike Witherspoon for the first time in ages. We got to talking and realized we both loved rock music and sometime later Mike arranged for a diverse group of musicians, some with whom he only made contact online, to meet with the idea of forming a new rock band and then do some gigs someday. Mike played bass and I played rhythm guitar and eventually Max Ullum and Craig Senn joined also to play 6 string guitar. We rehearsed once a week and put together a few songs eventually played at a little party that we put together. The band was called Malpractice because there were a lot of medical people in the band."
"As the months and years went by Mike left and I became the bass player. We started getting a few gigs around town but somehow there was some band drama and the whole thing kind of dissolved."
"Note: I played rhythm guitar in the band with Mike, but also for a short time I played rhythm guitar with another band with Stimulus' present drummer, Steve. That's how I met Steve. That band broke up, but I kept in touch with Steve and when Stimulus' drummer quit, I called Steve and he joined us."
"The rehearsals moved to my house and some of the original band mates came along but it was fairly disorganized and ultimately boil down to 5 of us with a new lead singer who wanted to the name the band Stimulus. More band drama and a new lead singer but the name Stimulus stuck because we had played enough gigs and we didn't want to lose the name recognition. The new lead singer Julie was fabulous and really propelled the band. She stayed in the band for 10 years."
"The drummer and both guitarists moved out of town and were replaced with another drummer and guitarists which led to our present configuration. When our present lead guitar, Kelly Sheehan, join us we made a big step forward and started getting some of the best gigs in town. After 10 years with the band Julie decided to move on and we were fortunate to find our present lead singer Stefanie Hug. She has contributed enormously and that's our present configuration."
"And it all transpired over the last 20 years."
Pat Tomek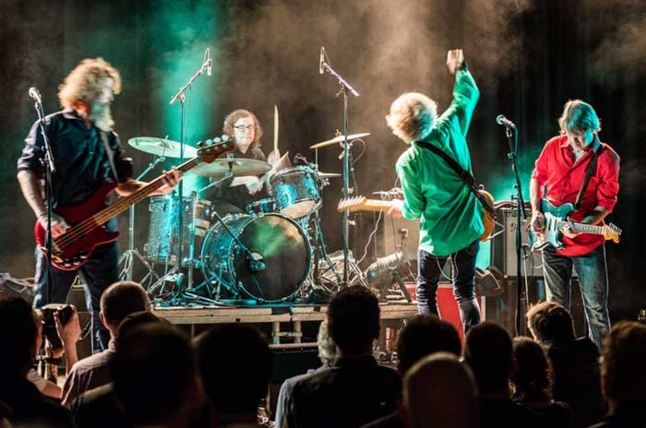 Pat Tomek is a drummer and sound engineer in Kansas City, Missouri. He has played with and recorded many of the best-known original groups in the area, including The Rainmakers, David George Band, and Howard Iceberg and the Titanics, as well as dozens (or possibly hundreds) of others. He played with Kelly Hunt's band for a couple of years in the early 1990s. In addition, he has recorded a number of local bands and songwriters in his home studio, including Deco Auto, Broken Heart Syndrome, the Cave Girls, Forrest Whitlow, as well mixing projects for other artists.
He was inducted into the Kansas Music Hall of Fame in 2011 with the Rainmakers and again in 2019 with the Secrets*.
"When I was a junior in high school, I was torn between wanting to play bass and drums. Then I heard "I Can See For Miles" by The Who and it was all over. You can say it was Keith Moon's fault."
"A year or two before that, my brother's best friend got a drum kit and they let me sit down to play it. They said, "You sound really good! You should play drums!" and I believed them. I spent a year or so playing along with songs on the radio or stereo, pounding on pillows first with pencils and then some real sticks, until I got a job and bought some drums. I was going to leave them at home when I went to college, but a friend told me I could make some money playing parties. He was right, and you could say I owe my career to him."
"I never had lessons. I guess I must have had some innate talent because I played with high school stage band when I'd only had the drums a couple of months. I couldn't really read music (I still suck at it)—I just made things up and the teacher apparently was none the wiser. I did sweat one time when he asked me, "What are you playing on bar such-and-such?" I just made something up, and then he told me what it should have been. Whew!"
"I should say some friends were putting a band together when I got the kit, so I started playing immediately. We did stuff by Cream, Jimi Hendrix, Otis Redding, Spirit, Creedence—a lot of what was on the radio at the time (1969)."
"Well, the best-known band I was in before the Rainmakers was The Secrets*, with Brent Hoad and Norm Dahlor (now with The Elders) and Steve Davis (Liverpool). The first professional recordings I was on were with them, recording for Titan Records in 1978. We eventually did an album out in LA, produced by Greg Penny and Stan Lynch (Tom Petty's drummer). I don't think Stan liked me, but I learned a huge amount just being around him. Looking back on it, I'd never had a role model before."
"If I can mention another band, the 4 Sknns was loads of fun. We played '60s and early '70s covers back before anyone else (except Steve, Bob and Rich, who started about the same time). We did exactly what we wanted and more or less dared anybody to fire us. We just didn't care, and that was very liberating for me. Joe "Guido Toledo" Welsh, Richard Streeter, and Gary Charlson (another Titan Records alum)."
The Rainmakers evolved from the three piece bar band called Steve, Bob and Rich. Bob Walkenhorst played drums for that group.
"The Sknns and Steve, Bob and Rich were playing a lot of the same clubs, like Parody Hall and Blayney's. We got to know each other, and one day I got a phone call from Bob. He said they had been signed to Mercury/PolyGram and the plan was to replace him on drums so he could move up front. I never auditioned, just started learning the songs. In fact, we had to take promo pics before we even had a chance for a rehearsal; I remember thinking, 'I sure hope this works.'"
"Engineering/production stuff--hmm. Howard Iceberg was nice enough to have me engineer his albums while I figured out how to do it. I've recorded something like 600 songs with him, out of the 1300 or so he's written. He's pretty amazing and unique. I did record the three most recent Rainmakers albums here. Well, I tracked the sessions and Bob mixed. I did three EPs for David George--he and I usually have at least three projects going at any one time, but the David Luther album is the only thing that's out so I can talk about it."
"A lot of the stuff I do is not really noteworthy. I record a lot of beginning bands."