Class of 1970
Wichita

High School

West - Home of the Pioneers
In Memory
Twyla Joy Bentley (Massengill)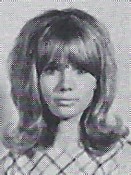 Twyla Joy Bentley Massengill
April 20, 1951 - April 29, 1997
From Wichita Eagle:
A Sedgwick County district judge agreed Monday to let a jury decide the fate of Thomas Massengill, marking another milestone in the controversial case that began almost a year ago when Twyla Massengill was shot during an argument with her husband.
Monday's hearing also revealed how the case has turned into a skirmish between Judge Dan Brooks and District Attorney Nola Foulston, who for the first time appeared in the courtroom with Assistant District Attorney David Kaufman, up to now the case's sole prosecutor.
Brooks wasn't convinced that a plea agreement arranged by Foulston's office in which Massengill would receive up to two years and eight months in prison for the shooting that left his wife in a coma was the best way to serve justice. He said prosecutors weren't representing the victim's interests.
''The state is in charge of this case, and we will continue to be in charge of this case," Foulston said.
Massengill's case now goes back to square one, with a judge scheduling a new trial date.
That pleases Gayle Schudy, Twyla Massengill's sister, who said she was outraged at how the case had been handled.
''It was not her (Foulston's) intention to do anything other than shove this case through the courts just like every other case is shoved through the courts," said Schudy, who has written several letters to the judge about the case. "So we've done our job."
Thomas Massengill, 48, was charged with intentional aggravated battery for shooting Twyla Massengill Sept. 10 during an argument in their home at Cottonwood Grove Mobile Home Park, 4444 S. West. He told police his wife was shot accidentally after a struggle over a rifle.
Twyla Massengill was shot in the head and has since been in a coma. She is being cared for in a Missouri nursing home.
The woman's family was angered that the district attorney charged Massengill with intentional aggravated battery instead of a more serious charge. They were outraged when prosecutors allowed him to plead guilty to the reduced charge of reckless aggravated battery.
That's when they started writing the judge.
Prosecutors thought the plea agreement would accomplish their goal of convicting Massengill while saving the expense of a trial.
On the day Thomas Massengill was to be sentenced, Brooks announced he wanted to hear more evidence in the case. Two weeks later, he appointed a Wichita attorney to represent Twyla Massengill, saying that because prosecutors were pushing a plea agreement, they weren't representing the interests of the victim.
Foulston made it a point during Monday's hearing to say she was still representing the victim despite the plea agreement. Brooks saw it differently: He and Foulston "have a fundamental disagreement" on that issue, he said.
''I never meant this or anything about this to be a criticism of the district attorney's office," he added.
Michael Barbara, Thomas Massengill's attorney, asked Brooks to set aside his client's guilty plea to "let a jury decide if this is an accidental, reckless or intentional shooting."