Class of 1970
Wichita

High School

West - Home of the Pioneers
In Memory
Elisabeth Sauer (German Teacher)
Elisabeth Sauer
9 Aug 1947 in Jagerberg, Austria - 8 Oct 1995 in Hollywood, Florida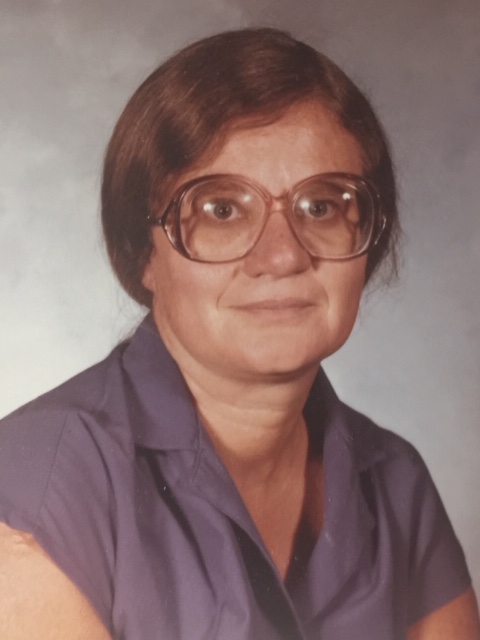 Elisabeth Sauer was born August 9, 1947 in Jagerberg, in southeast Austria to Wilhelm and Franziska (née Friehaut) Sauer, ethnic German WWII refugees from the former Yugoslavia. Elisabeth's parents and her three older sisters were born in Serbia, then part of Yugoslavia. At the end of World War II the family fled to Austria where Elisabeth was born.
In 1952, she with her parents and 3 older sisters immigrated to the United States. The family arrived at the port in New York City on 26 Jun 1952 on the ship General Harry Taylor as 'stateless' people (without a country). The family was among a large number of people who were displaced by WWII and emigated to the United States in the late 1940s and early 1950s.
Seabrook Farms of Bridgeton, New Jersey (https://encyclopedia.densho.org/Seabrook_Farms/) sponsored the family. They lived in a barracks at Seabrook Farms for three years - the parents and two older sisters working in the fields and in the canning factory - before her parents bought a small farm near Wathena, Kansas in 1955. In Kansas, she attended Palermo Elementary School, a rural two teacher school and Wathena High School. SHe was always a gifted student who loved reading and art.
She followed her sister, Frieda, to Emporia State University where she majored in German and Latin. She was also at a time president of German Club, President of the Delta Phi Alpha honor society, and secretary of People-to-People while a student at Emporia State.
She graduated from Emporia State in the spring of 1969 and taught German at Wichita High School West the 1969 - 1970 school year. After WHSW, she went on to get an MA in German Language & Literature from the University of Kansas, where she worked as a teaching assistant teaching lower level German classes. She also spent one summer (1971) participating in the Eutin Language Institute in Eutin, Germany.
Then in 1973, she took a position in Fort Lauderdale, Florida to teach German and Latin at Fort Lauderdale HS and Stranahan HS. She was also the sponsor of the Fort Lauderdale cheerleaders.
In 1979, he took a sabbatical and lived in Denver, CO for one year where he worked as a secretary for Mobil Oil.
However her love for teaching made her return to Florida and she taught German, Latin, and business at Hallandale HS in Broward County, Florida until shortly before passing. (Over the years she had accumulated over 40 hours of college credits , so he could also teach business.)
While teaching at Stranahan and Hallandale HS, Elisabeth took groups of students on skiing trips in Austria during winter break and sightseeing trips to Europe during the summer.
Professional organizations she belonged to were the American Association of Teachers of German, the Florida Foreign Language Association, the Broward County Foreign Language Association, and the Broward County teacher's Union.
She never married, but had a steady friend. She loved to visit her sister, Resi's, family in New Jersey and sometimes took her nephews on weekend sightseeing trips. In 1986, she came to Sanbonmatsu, Japan to visit her sister, Frieda and family while her brother-in-law was working there for a pharmaceutical company. Her other love was water color painting. Here are some some examples from her sister, Frieda, who states that she gave away Elisabeth's better works.