Class of 1970
Wichita

High School

West - Home of the Pioneers
In Memory
Glenn Adkins Blakemore (English, Speech And Debate Teacher)
Glenn Adkins Blakemore
7 Jun 1919 in Clarksville, Arkansas - 30 Oct 1997 in Wichita, Kansas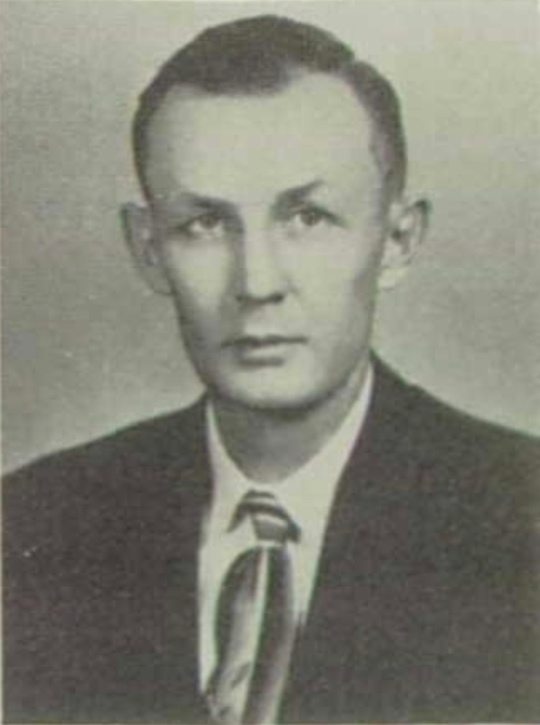 Glenn Adkins Blakemore was born on June 7, 1919 in Clarksville, Arkansas to Loren Everett and Glenn (née Adkins) Blakemore.
During World War II he was a radio operator in the US Army Air Corps assigned to the 367th 'Clay Pigeon' Bomb Squadron of the 306th Bomb Group (Heavy) 'The Reich Wreckers' of the Eighth Air Force. On March 6, 1943 his aircraft, a B-17F, serial number 42-5130, 'Sweet Pea' was shot down. The aircraft was on a mission to bomb the U-Boat pens at Lorient, France. Flak caused damage to the aircraft and he baled out and was captured as a Prisoner of War (POW) after evading for 11 months. After his capture he was held at Stalag Luft 4 at Gross - Tychów, Prussia (Poland) until he was turned over to Allied Military Control on July 2, 1945.
He married Helen Marie Conaghan of Tonkawa, Oklahoma in 1952. They had one son, David L Blakemore.
Mr Blakemore taught English, Speech and Debate at West High from the 1953 - 1954 school year until his retirement in 1984.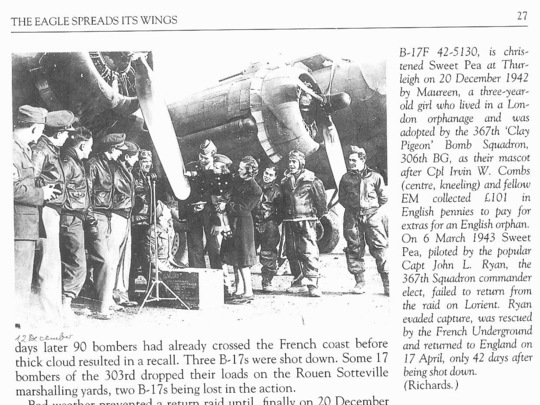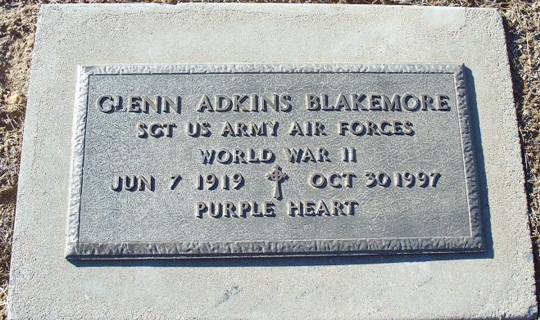 He