Class of 1970
Wichita

High School

West - Home of the Pioneers
In Memory
Majel Muriel Née Cooprider Nighswonger (Head Of Home Economics Department)
Majel Muriel Cooprider Nighswonger
3 Apr 1910 in Round Grove Township, Alfalfa County, Oklahoma - 20 Nov 1995 in Wichita, Kansas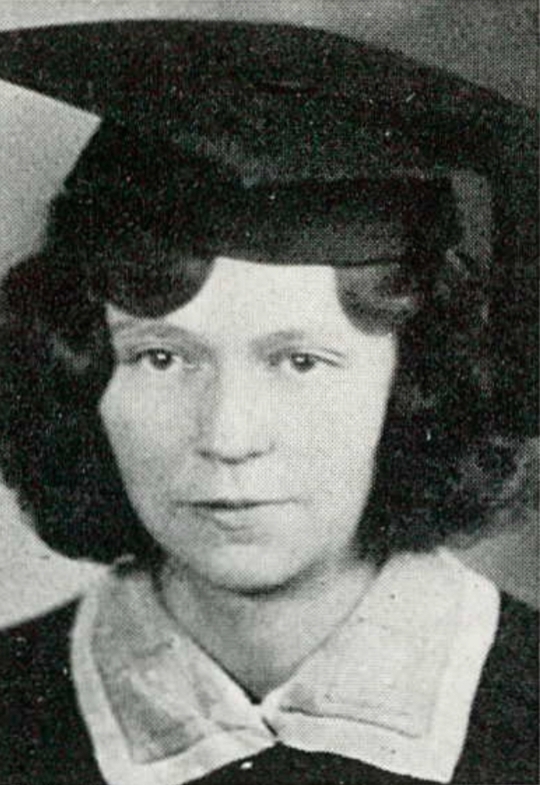 Majel Muriel Cooprider was born on April 3, 1910 in Round Grove Township, Alfalfa County, Oklahoma to John Bee and Mary Maud (née Kirkpatrick) Cooprider. In 1931 she graduated from Wichita University with a degree in home economics.
Mrs Nighswonger taught home economics and was also the department head at West High from the 1953 - 1954 school year until her retirement in 1975.
She married Keith Solomon Nighswonger (1920 - 1976) in 1953. During World War II he was a member of the 501st Parachute Infrantry Regiment of the 101st Airbourne Division. He parachuted into Normandy, France on June 5, 1944 in preparation for the D-Day invasion of June 6th. On June 7th he was captured by the Nazis and he spent the rest of the war as a POW at Stalag 7A Moosburg, Bavaria 48-12 (Work Camps 3324-46 Krumbachstrasse 48011, Work Camp 3368 Munich 48-11). He was released to Allied Military Control on July 21, 1945. After the war he was an electrical lineman for KG&E.