Class of 1970
Wichita

High School

West - Home of the Pioneers
In Memory
Evelyn Ruth Thompson (English Teacher)
Evelyn Ruth Thompson
21 May 1917 in Gove, Kansas - 11 Mar 2003 in Wichita, Kansas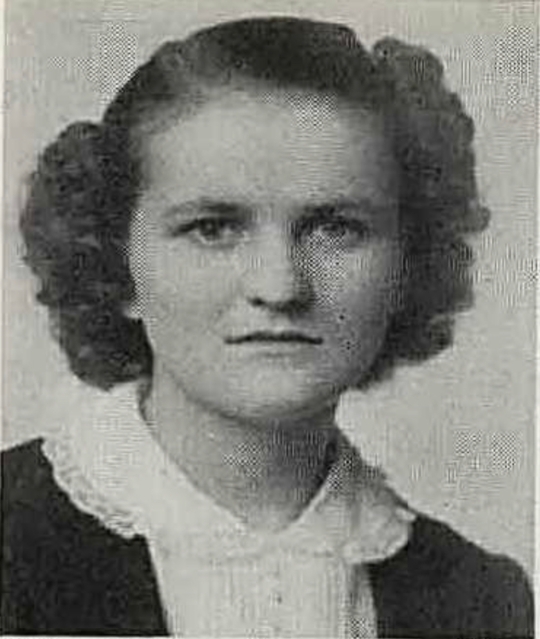 Evelyn was born on May 21, 1917 in Gove to Richard Henry Thompson and Blanche Mendenhall Thompson. She graduated from Gove High School in 1935 and from the University of Kansas with a degree in English in 1939. After earning her Masters in English from the University of Wisconsin, she taught English in secondary schools at Colby, Moundridge, Concordia and ultimately, Wichita West High School.
She was an active member of the Daughters of the American Revolution, the Wichita Symphony, Botanica, the Wichita University Club, the University of Kansas Alumni Association, and First Methodist Church in Wichita. (Wichita Eagle, March 14, 2003)
Ms Thompson joined the faculty of Wichita West in 1953 as the head of the English Department. She taught English, English Composition and other language arts until her retirement in 1979.