Class of 1970
Wichita

High School

West - Home of the Pioneers
In Memory
Agnes Darline Née Arasmith Newbrey (English Teacher)
Agnes Darline Arasmith Newbrey
16 Sep 1922 in West Union, Kansas - 14 Feb 2014 in Wichita, Kansas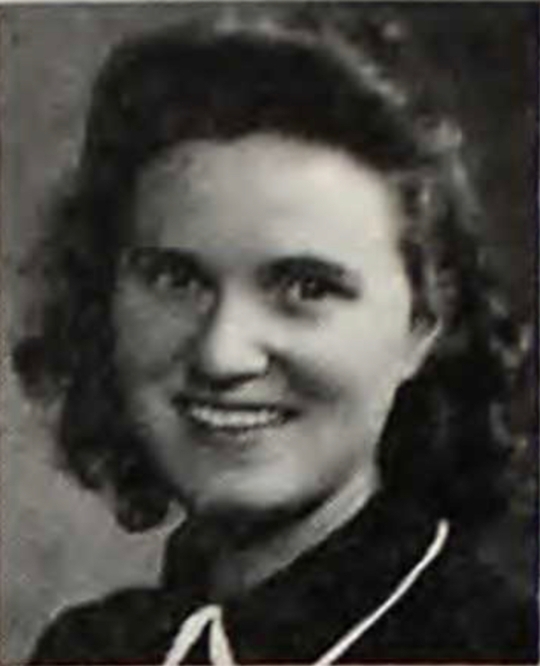 Agnes Darline Arasmith was born on September 16, 1922 in West Union, Kansas to Wilbur Everett and Martha Grace (née Davis) Arasmith. She taught English at Wichita West fron the 1967 - 1968 school year until her retirement in 1987.
Her obituary:
Agnes Darline Newbrey, 91, Towanda, died Friday, February 14, 2014 at Lakepoint Rehabilitation Center. A celebration of Agnes's life will be at 3:00 PM, Monday, February 17 at Carlson Funeral Home, El Dorado. Interment will follow in Towanda Cemetery.
Agnes was born on September 16, 1922 the daughter of Wilbur E. and Martha Grace (Davis) Arasmith . She graduated from Downs High School and received a M.A. from Ft. Hays University. She was an English Teacher and taught school for 21 years at West High in Wichita. Agnes enjoyed swimming a half mile each day until the age of 83 years; She was a member of Faith Christian Church and attended First Christian Church in El Dorado.
On October 11, 1944, Agnes and Orel Newbrey were united marriage in Osborne, Kansas. Those who survive including her husband Orel, Towanda; a daughter Martha Treweeke, Towanda; one son Andrew Newbrey, Towanda; one sister Betty Arasmith, McCook, Nebraska; three grandchildren Jason, Ashley, Ben; and four great-grandchildren, Cassidy, Tony, Zane, Lance.
Memorials to her memory may be left with Carlson Funeral Home.